In this new series, we will be using a different picture book each month to help you teach the Renewed Primary Framework creatively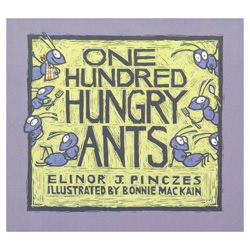 You can get so much out of a good book. This is one of my favourite mathematical stories for young children. First and foremost, it is a fabulous story that is perfectly pitched for Key Stage 1 children. Secondly, the mathematical content is intrinsic to the story and not simply an add-on. Through this story you can cover several of the Primary Framework objectives for mathematics in Years 1 and 2.
The main focus of the activities is on problem solving using multiplication and division. However, estimating, rounding, doubling and fractions also occur, as does partitioning, addition and subtraction.
Log in to your account to read
Reviews
You need to be signed in to place a review.