If you can keep your head when all about you are losing theirs, you'll be able to keep the peace at playtime and deal with any disaster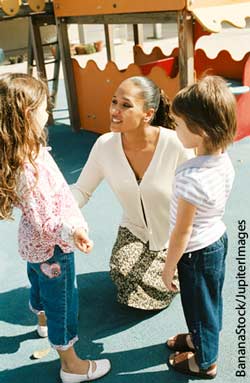 It is uncommon to find schools where ways have been found to circumvent the need for teachers to do playground duty. Moreover schools – that means you – have a duty of care that cannot be set aside just because it is playtime and time for teachers to have a coffee and comfort break. Playground duty is truly a duty, so cast aside grumbles and moans, and approach it with a positive attitude.
There are several factors affecting the ease with which you are able to do your duty – the size of the playground, the number of children on it, the quality of the ground, the presence of hazards and blind spots, lines of sight, play and other amenities for children, the quality of boundary fencing and security provisions, and the number of adults on duty. These are all matters over which the school can, in theory at least, exercise some influence, so don't be frightened of raising them in a staff meeting.
Log in to your account to read
Reviews
You need to be signed in to place a review.