From thinking up spoooky stories to writing a vampire diary, author Tommy Donbavand offers some spooky ideas for some literacy fun around Halloween.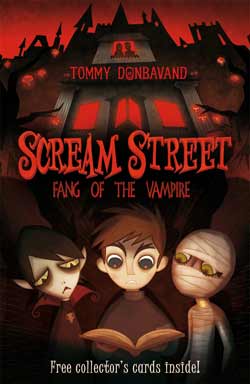 Scary Scribes
Have you ever wanted to be an author and write spooky stories of your own? Well, here's your chance!
Here (in blue type) is the first paragraph of a terrifying tale. All you have to do is pick up from where the first paragraph ends.
Log in to your account to read
Reviews
You need to be signed in to place a review.