Try these simple activities and basic investigations to help your class understand the nature of forces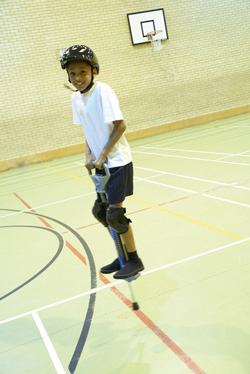 Pogo sticks are perfect for investigating pushes and pulls!
Pushes and pulls are the two basic forces that children will most easily identify. Challenge children to label objects they push or pull, and encourage them to think about forces they use as they shape malleable materials. Physical games also give plenty of opportunities for investigating forces. Science educational resource provider, Philip Harris, teamed up with Holden Clough Community Primary School in Ashton-under-Lyne in Tameside to explore some forces. Below and right are three fun activities that were tried and tested by Holden Clough Year 1 and 2 teacher, Helen Woolfenden.
Activities
Log in to your account to read
Reviews
You need to be signed in to place a review.