The well-known Ancient Greek myth about Icarus and Daedalus has been retold here by Moira Andrew
These teachers' notes accompany the story Flying too high.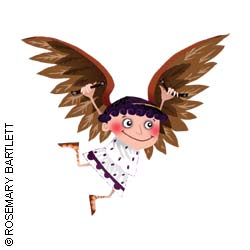 Before reading
Talk to the children about Greek myths. Do they know of any other stories that are Greek myths? Show them a selection that you may already have from the school library or that you have found on the internet.
Look at the titles and discuss what the stories might be about.
Log in to your account to read
Reviews
You need to be signed in to place a review.