Her first picture book Dandylion (Red Fox, ISBN 9781862305960) is out now!
Show your children how to face their fears using these action-packed activities based on Maurice Sendak's classic monster tale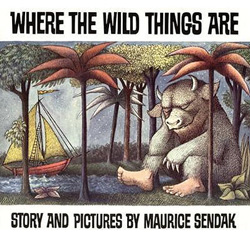 Where The Wild Things Are by Maurice Sendak (Red Fox, ISBN 9780099408390) is a timeless masterpiece. The illustrations, the fabulous monsters, the beautiful cross-hatching, and the surreal, dreamlike narrative beckons the reader to join the adventure. The themes are perfect for inspiring discussion on confronting life's scary things, mastering your fears and being brave, letting off steam, saying goodbye, and the comfort of returning home safe and sound.
Synopsis
After causing havoc in his wolf suit, Max is sent to bed without any tea. In his bedroom a magical forest grows, enveloping him. He sails through time and washes up where the terrifying wild things are. He bravely tames them by looking straight into their eyes, and they name him their king. After a wonderful rumpus, Max is homesick and, to the wild things' great resistance, sails home to find his supper waiting for him… still hot!
Log in to your account to read
Reviews
You need to be signed in to place a review.