Andy Stanton goes on a journey of discovery with Dr. Seuss' philosophical story…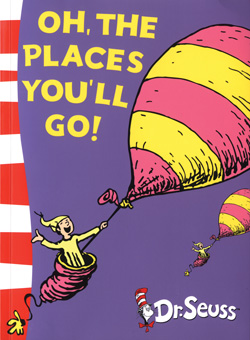 Today I realised I can still remember what it felt like to read Dr. Seuss for the first time. I was in my first year at primary school when I picked up The Cat in the Hat – and of course I'd never seen anything like it. The outrageous characters, the free-wheeling drawing style and that patented rhyme scheme, somewhere between a gallop and a march – it turned my five-year-old world on its head.
Oh, The Places You'll Go! (HarperCollins, ISBN 9780007158522) bears all the classic Seussian trademarks, but this time all the wackiness adds up to something a bit deeper and more philosophical.
Log in to your account to read
Reviews
You need to be signed in to place a review.