Engaging young minds: Part one
5 Stars
18 December 2009
Add to My Folder
This item has 5 stars
of a maximum 5
Rated 5/5 from 1 rating (Write a review)
Understanding how our brains work could help you devise ways to motivate your class to learn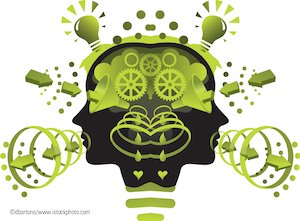 Make a brain. Place your fists together, knuckles to knuckles, wrist to wrist, thumbs facing towards you. Your arms are now a well-out-of scale brain stem. Those fists, not far off the size of the real thing, represent the two hemispheres of the brain, and most of your hands are similar to its walnut-like cortex, crumpled over the top. Deeper down in the brain, where your fingernails are, we find the limbic system. In the first article of this series on learning we start down there, in the limbic system, with the process of engagement.
Limbic lessons
The limbic system stimulates motivation, emotion and memory and it is this part of the brain that makes initial judgements as to whether something is to be feared, jumped at or escaped. The amygdala, named after the Greek word for almond, and shaped like one, is the starting point for such responsiveness. Your brain passes what you see or hear to the amygdala, that puts the body on alert while it engages the frontal, thoughtful part of the cortex in deciding whether it's safe and how you can relax and attend to this stimulus. That's what engagement is all about.
One of the best definitions of this aspect of learning comes from Brian Cambourne, a professor, who describes engagement as the learner's beliefs: I can do it, it is worth doing, and I have nothing to fear in having a go.
Log in to your account to read
Reviews
You need to be signed in to place a review.