This leaflet features an alphabetical rhyming poem about dinosaurs, composed by Peter Riley. Children will enjoy trying to pronounce the different dinosaur names, and the poem gives clues as to how to say some of the names through its rhyming patterns.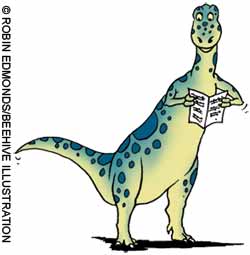 These teachers' notes accompany the guided reading leaflet , 'Dinosaur alphabet'.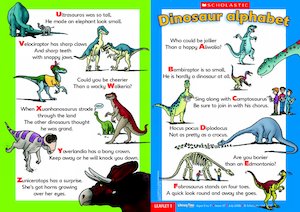 Before reading
Look at some dinosaur names – either from the leaflet text or from cards that you have previously made. Practise saying some of the names by breaking them up into phonemes.
Make up your own dinosaur names and use phonemes to say them – eg, ai-l-o-s-p-i-r-u-s; c-a-t-ee-p-or-o-n.
Remind children about the order of the alphabet.
Discuss the features of a poem.
Log in to your account to read
Reviews
You need to be signed in to place a review.