Group dance is a great way to inspire children. And the routines really needn't be that difficult, as movement teacher Kara Herbert shows…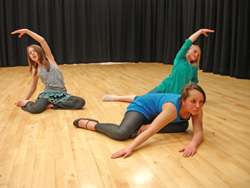 This is a contemporary dance routine for four- to seven-year-olds, based on the theme, 'Under the sea'. Teach the routine bit by bit, adding on a little section at a time, and practise with the music as you go.
You will need: large clean space, with appropriate flooring; CD player; 'Under the Sea' music from the film The Little Mermaid; large pen and paper.
Before you begin
Ask the children to discuss their thoughts and imagery on the underwater theme. What might they find under the sea? Use your pen and paper to note down their ideas, and keep this displayed for them throughout the workshop. Encourage the children to demonstrate their ideas physically, putting actions to their words.
Warm up
Log in to your account to read
Reviews
You need to be signed in to place a review.