From donkey-back to space shuttle, explore some epic voyages from fiction and real life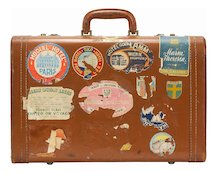 There are so many exciting journeys that you can explore with your class, both physical and journeys of the imagination. So, we've selected some of the most fascinating and arranged them in order of the distance travelled in this month's cross-curricular creative topic . Investigate these journeys with your class either as part of a larger unit of work or use them as dip-in lesson ideas.
Journey resources!
Log in to your account to read
Reviews
You need to be signed in to place a review.