The new Government has published the first details about its plans for education. John Coe provides a point-by-point breakdown about what this means for primary teachers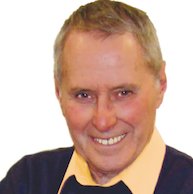 For two weeks following the election we didn't know quite what to expect. Some of the rhetoric that we heard in the run up to the vote was alarming. Here's Michael Gove, the new Secretary of State for Education only two months ago unveiling his intended National Curriculum: 'I'm an unashamed traditionalist when it comes to the curriculum. Most parents would rather their children had a traditional education, with children sitting in rows, learning the kings and queens of England, the great works of literature, proper mental arithmetic, algebra by the age of 11, modern foreign languages.' Alarming indeed; one wonders what precisely is improper mental arithmetic. Similarly, Conservative MP, Nick Gibb, firmly declared his belief in rote learning and the need for children to know the map of Europe.
Perhaps it is unkind to remind new ministers of their election rhetoric, addressed, as it inevitably was, to their core vote and the middle ground where elections are won and lost. The rhetoric always ducked away from the difficulty at the heart of Tory views. How do you set the teaching profession free from the interference and the bureaucracy associated with New Labour's determination to control the classroom, while at the same time ensuring that primary teachers don't go mad and put tables in groups and teach mapping by tracing the route taken on the journey to school? Do we, can we, trust the teachers? Of course we can and it is that trust that has to be restored.
In several important ways the Election was inconclusive. We have an uneasy coalition that unites what are, in important respects, diametrically opposed views. Compromise is the order of the day and now uncertainty is lessened through the publication of 'The Coalition: our programme for government' .
Log in to your account to read
Reviews
You need to be signed in to place a review.