The 'Collaborative Working for Schools' conference in September 2010 addresses school partnerships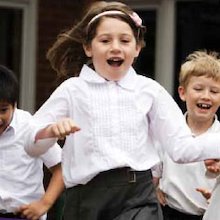 Under the coalition government schools, local authorities and extended services are all faced with the challenges of getting more for their money. With increasing pressure on limited budgets, the big challenge is to understand how to make the most effective efficiency savings without compromising standards or provision.
Considered and strategic employment of partnership working can often be an ideal option for making such savings. As schools and clusters become increasingly empowered, a confederation of schools can secure economies of scale in CPD provision, commissioning of services and identifying funding opportunities. Many struggling schools have improved by working with more successful establishment through executive headships and shared school business managers. Improvements even extend to the health and wellbeing of the pupils – developed community cohesion and improved behaviour can also be directly attributed to effective partnerships and collaborative working.
Log in to your account to read
Reviews
You need to be signed in to place a review.