Here we are then, getting towards the end of a busy term and thinking about Christmas. I thought I'd give you a couple of Christmas poems that are not only fun for reading out loud but which could also work well as introductions to your own poetry workshops …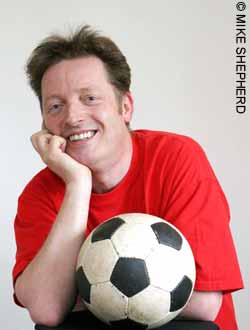 Both of these poems appear in my collection Funny Poems For Christmas (Scholastic, 9780439944106). Literacy Time PLUS is offering you the chance to win a copy of this book by helping us to write a shared Christmas poem (see below).
Ideas for the classroom
Take Note…
This poem is about leaving a note for Santa and – more surprisingly – receiving a note from Santa about what he would like. Why not write a list poem of your own, called CHRISTMAS WISHES FOR … about particular items that someone might want for Christmas – maybe a teacher, a footballer, mum, dad or even the dog, cat or hamster. The things on the list don't have to be "physical" – for example, mum might want peace and quiet, teachers may wish for extra holidays.
Chrismixed-up Mum
This is about mum getting things mixed up in all the hustle and bustle of Christmas time. Why not write a list of things that different people have to do at Christmas and then mix up the endings?
Log in to your account to read
Reviews
You need to be signed in to place a review.