Have you ever wondered what goes on in classrooms around the world? Take a peek with our exclusive article
As a new school term begins, children all over the world will be settling into their new classrooms and getting ready to learn. And, as the world becomes more multicultural, so the learning differences from country to country become less apparent. Often, lessons taught in Liverpool or The Hague are just as likely to be taught in Toulouse or Melbourne. As we become more global, the hope is that learning will become more internationally minded. Many of the issues children are discussing are the same, just presented in a different context. This enables children from all nationalities to understand, accept and embrace their differences, as well as their similarities.
The International Primary Curriculum (IPC) is a curriculum that is used the world over. Taught in 50 different countries, including the UK, it was designed without any single education system in mind, but was more focused on developing great learning in any school, anywhere. IPC's focus on international mindedness is helping children around the globe to understand and value that we are all citizens of one world.
Piasau International School, Miri, Malaysia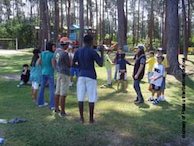 Log in to your account to read
Reviews
You need to be signed in to place a review.