Babies bodies are busy from birth. Whether they are working hard to focus on that familiar face or object, reaching out for their favourite toy or trying to lift their head to see where that interesting sound is coming from, sensory information plays a huge part in helping babies learn how to use their very busy bodies.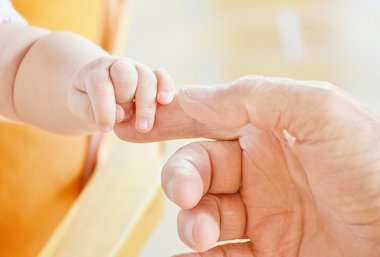 Activities in this article:
Reach out
Help baby's eye co-ordination as their gaze follows brightly coloured scarves that float in the air.
Physical Development – Moving and Handling
ELG: Children show good coordination in large and small movements.
Birth to 11 months: Reaches out for, touches and begins to hold objects.
Related Learning:
To strengthen fine motor skills as they pull, pick up, or grasp the scarf in different ways.
To develop eye co-ordination as baby follows the coloured scarves with their eyes.
What you may need:
Selection of brightly coloured lightweight scarves.
Log in to your account to read
Reviews
You need to be signed in to place a review.