Choosing a favourite picture book and looking at a different aspect on each day of the week is a great way to explore story elements such as character, setting and plot.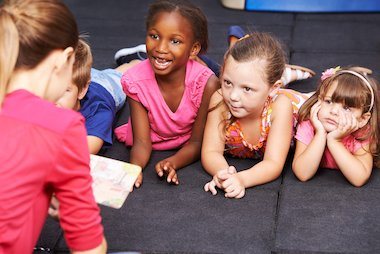 What to do
Monday
Share your chosen picture book with the children. If possible, re-read the book throughout the day and put copies in the book corner and other relevant areas of the setting.
Tuesday
Focus on the central character or characters in the story. Look for them in each picture and talk about their appearance, personality, actions and feelings. How does each character respond to the story events? Create a big group picture of the character using paint and collage. With the children, come up with descriptive words and phrases, write them out as labels and stick them around the character to create a wall poster.
Log in to your account to read
Reviews
You need to be signed in to place a review.