Animal books to read at home:
Reading list and activities for ages 0-12 years
3 May 2021
Add to My Folder
Share these animal-themed children's books with your child and try the fun related activities that you can do at home.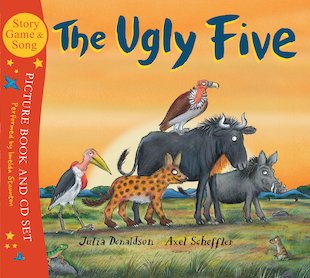 Do you have any animal children's books recommendations? Let us know in the comment section!
Ages 0-5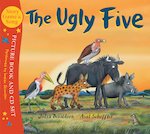 The Ugly Five by Julia Donaldson and Axel Scheffler
Activity
Show your child the front cover of
The Ugly Five
. Discuss the following questions:
Do you know the names of any of the animals on the front cover?
What does ugly mean? Is it a nice word to use? How might these animals feel if you said they were ugly?
Open the story on the first page, which shows lots of different African animals in the savannah. Which of these animals can your child name? Encourage them to point at the animals they know and say their names. As you read the story, encourage your child to join in with the repeating words. Ask if they can work out what the next number will be.
When you have finished reading the story, ask whether your child likes the ending? Discuss why the babies say that they are "The Lovely Five"? How might this make the animals feel?
Log in to your account to read
Reviews
You need to be signed in to place a review.