Our handy topic summaries can be used to support homework, as well as providing helpful collections of related resources for teachers to use in school or for parents to use for home learning.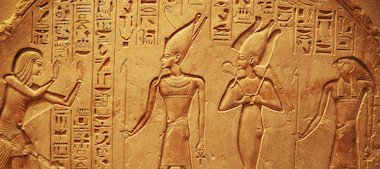 Children should be able to locate Egypt on a world map (north-east Africa), the route of the River Nile and the country's present-day capital city Cairo. The Nile is the world's longest river at over 6600 kilometres. People settled around the Nile in Egypt more than 4000 years ago. The river was essential to life there, providing water supplies, food and transport. While Egypt is largely a desert country (some 90% with temperatures sometimes reaching to 40º Celsius), the land around the Nile flooded each year providing fertile soil for growing crops.
Ancient Egypt was governed by a series of powerful rulers called Pharaohs. Among the most famous of these are Ramesses the Great, who conquered many surrounding lands, Tutankhamun, the boy king, whose tomb was discovered in 1922 and the last of the pharaohs, Cleopatra VII.
Log in to your account to read
Published 28 July 2020
Reviews
You need to be signed in to place a review.