Shirley Hughes is one of Britain's most respected and trusted illustrators.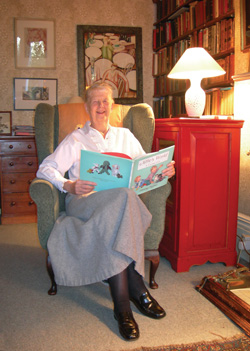 Here comes Alfie: Britain's favourite little boy made his debut appearance in 1981 with Alfie Gets in First. This paved the way for a dozen more titles
I am standing in the hallway of Shirley Hughes' Notting Hill town house, listening to her husband tell me that there's been a mix-up. 'Oh dear, Shirley thought this was a phone interview. She's not up. Do you want to make yourself a cup of tea, while I tell her you're here?'
Log in to your account to read
Reviews
You need to be signed in to place a review.