Anthony Browne has been named the sixth children's laureate. He talks to Charlotte Ronalds about visual literacy and just what it is with him and gorillas…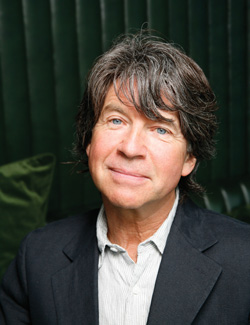 If you had asked Anthony Browne two years ago whether he'd like to be the next children's laureate, he'd probably have said no. He'd have been polite, but insisted that Michael Rosen looked too comfortable in the role; that he was an impossible act to follow. Browne's also, whether consciously or not, a man who seems to shy away from the limelight. So the inevitable media attention and commitments that come with the job might not have been that welcome either.
Yet a lot can happen in two years, and here Browne is, looking remarkably at ease as the new children's laureate. So what made him change his mind?
Log in to your account to read
Reviews
You need to be signed in to place a review.