and Pamela Dori-Bishop — Little Dragons Nature Nursery
Eileen Colts-Tegg and Pamela Dori-Bishop offer ideas for how to improve your setting's carbon footprint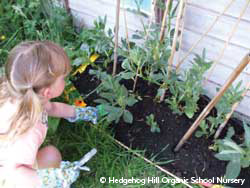 Do your children enjoy the occasional organic smoothie, or do they help their families to grow their own organic strawberries? By the time a child is five years old, they will have learned over 70 per cent of all they will ever learn. So, now is the time to instill a natural, green, healthy lifestyle that will stay with them forever.
Think organic
Log in to your account to read
Reviews
You need to be signed in to place a review.