Celebrate the beginning of the Year of the Tiger with an exploration of Chinese culture and customs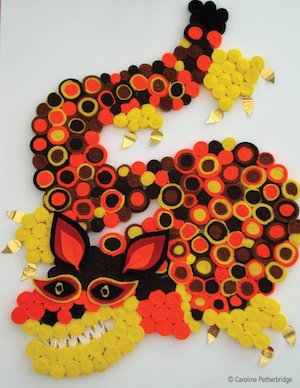 Chinese New Year is also known as the Spring Festival and signifies the time to cast away anything bad from the out-going year and bring good luck for the new year. The start of Chinese New Year changes every year because it is based on the lunar calendar that revolves around the phases of the Moon. It typically falls somewhere between 21 January and 20 February; this year it begins on 14 February. Most families celebrate for roughly two weeks. Taking Chinese New Year as a starting point, the following activities cover learning in subjects such as D&T, literacy and numeracy.
1. From the Rat to the Pig
There are many traditions and symbols associated with Chinese New Year. Every year is assigned an animal name according to a repeating cycle: Rat, Ox, Tiger, Rabbit, Dragon, Snake, Horse, Goat, Monkey, Rooster, Dog and Pig. Every 12 years, therefore, the same animal will reappear.
Log in to your account to read