From teenage private eyes to mythical dragons, take a look at this selection of new mystery reads for children aged 7 — 11
No Such Thing As Dragons by Philip Reeve (Scholastic, £9.99 HB)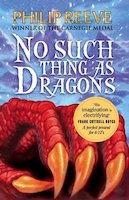 This is Philip Reeve's first standalone novel since his Carnegie Medal-winning masterpiece, Here Lies Arthur (Scholastic, £6.99 PB) and it more than lives up to expectations. Ansel is a mute boy whose father sells him to a dragon slayer. Together, they travel to Drachenburg, the craggy ice-capped mountain where a man-eating beast is said to live. But, Ansel soon starts to question the dragon's very existence…
As a mystery, this is an utterly captivating, sharply plotted book. But it's much more, too. Steeped in an atmosphere of folklore, this tautly-told tale is a quest in the grand tradition of quests – raising questions and exploring truths.
Suitable for: boys; girls; older readers; reading aloud.
Rose by Holly Webb (Orchard, £5.99 PB)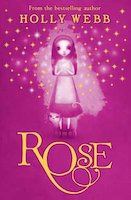 Rose has lived at St Bridget's Home for Abandoned Girls for as long as she can remember. Her life is transformed when she's plucked from the austere orphanage to become maid to magical Mr Fountain, an alchemist, whose home is a place of unimaginable enchantments. Rose soon discovers that she, too, has magical skills, skills she is forced to call upon when children begin to go missing…
This is a skilfully spun, spell-binding mystery that will catch you up in a web of wonder, and urge you to uncover the answer to the haunting question: where have all the children gone?
Log in to your account to read