We've teamed up with Step by Step to bring you a new series of dance and movement activities. We begin by featuring ideas on this month's theme of 'Winter'
From an early age, most babies react to the sound of music or a simple beat – usually by rocking or shrugging their shoulders. Practitioners should make the most of this pre-learned rhythm as dance and movement activities are great for developing a child's movement, coordination and motor skills. A child can also learn about body awareness and, most importantly, self-confidence at this young age.
Creating your own dance and movement sessions can be fun, easy and very enjoyable, as Natalie Walker explains in the following activities.
The weather dance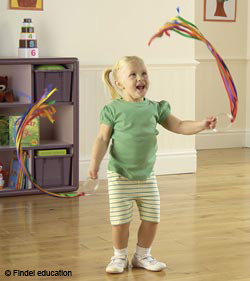 Physical Development
Health and Bodily Awareness
Log in to your account to read
Reviews