Create personalised ebooks to reinforce letter recognition in the second instalment of our fun phonics series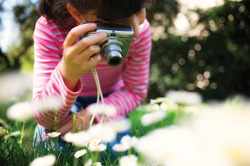 Girl with camera © Enrico Fianchini/www.istockphoto.com
Child Ed PLUS has teamed up with Yellow Door to bring you a selection of valuable free downloadable resources (available in SMART Notebook, Promethean Flipchart and PowerPoint® formats) based on Helen Bromley's new book and CD-ROM m is for me! We have chosen a different letter group for each article. This month we focus on I, N, M and D.
Log in to your account to read
Reviews
You need to be signed in to place a review.