This new three-part series focuses on Helen Bromley's book M is for Me! Here it offers ideas for using photos of the children to create unique and exciting alphabet resources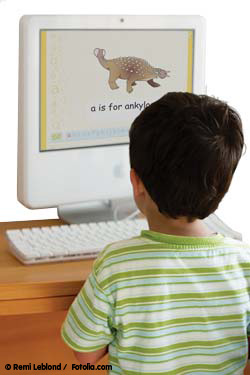 There can be no doubt that, in order to be effective readers and writers, all children need to learn the letters that make up the alphabet, and the sounds that they represent. Young children have a tendency to be egocentric, and so involving them in making alphabet resources that reflect themselves and their interests will ensure a high level of interest.
M is for Me! makes it easy for you to create an alphabet that is personal to the children, using photos of the children holding a range of familiar objects.
There are many advantages to making a personalised alphabet. For example:
You will have a resource that is tailor-made to the needs and interests of the children.
You will be able to use objects, places and images that the children are familiar with, and which reflect the individuality, culture and locality of the setting.
The children will be engaged in the process of creating the resource, which will lead to an increased sense of ownership.
The children will be involved in producing the resources, which in turn will offer invaluable opportunities for talking about and demonstrating the relationship between spoken and written language, and for building on what the children already know and can do.
Log in to your account to read
Reviews
You need to be signed in to place a review.