This month's recommended book for nine- to eleven- year olds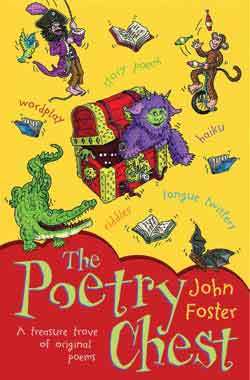 The Poetry Chest by John Foster (OUP, 9780192763419)
Take a peek inside this treasure trove of original poems from John Foster and you will soon see why this is a must-have book for every classroom. The Poetry Chest is packed with more than 250 poems on a wide range of themes – including Family, Football, War, Dinosaurs and Dragons, Wizards, Ghosts and Vampires – and there are sections of poems in different forms, including riddles, word play and nonsense.
Log in to your account to read
Reviews
You need to be signed in to place a review.