Tailor your teaching to help make learning meaningful, memorable and relevant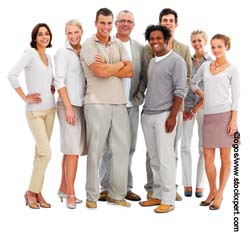 Psychologist, Lev Vygotsky, coined the term: 'Zone of Proximal Development' – the space between what children know and what they are going to learn. The problem is, this can sometimes feel more like the 'twilight zone' than the 'learning zone'. So, how can we navigate that proximal zone?
New learning should be firmly rooted in the secure things that children already know. So, for example, stepping towards fractions should begin with a refresher on the division children have learned previously. Similarly, introducing a topic on the Tudors should be coupled with a look at local Tudor buildings. This practice can form a good planning tool – when preparing a lesson, keep a note of what children already know about that topic.
The words 'We know that…' provide a secure starting point for children's learning. As teachers, we need to flick through any new learning to find associations with the things that children already know. For example, if a child asks for a sentence to be scribed out for them to assist them with their writing, encourage them to realise that they can probably write most of the words themselves and only need support writing one or two new words. It's worth noting that when Reading Recovery teachers select a book for a child, they choose one that the child will already know how to read 90 per cent of. Maybe there is something in the notion that 90 per cent familiarity better secures ten per cent of new learning, and that a learning experience should be a rehearsal of the 'known'.
Active involvement
The moment children contribute to the learning experience, we have won half the battle. (For example, the moment children compare salaries of their favourite footballers when learning about percentages in numeracy – then they're in!) There are lots of ways to promote children's active involvement in learning. Firstly, no lesson (repeat NO lesson) should be spent just sitting and looking. Every lesson should involve some kind of hands-on activity. Look for opportunities for children to investigate and problem solve – geography tasks can prompt quick home or school research on the internet; children could investigate examples of a scientific force like friction, or play at maths detectives solving partly completed calculations. (See this month's creative topic on pages 30-35 for more fun investigative maths activities on shape.)
What do children want to learn about? It's a powerful question and from their interests, such as football, music, and so on, there's so much material to explore. Why not try asking a group of footie fanatics to write an explanation of the offside rule?
Learn to love mistakes
Subscriber-only content
Scholastic Resource Bank: Primary - subscribe today!
Over 6,000 primary activities, lesson ideas and resources
Perfect for anyone working with children from 5 to 11 years old
Unlimited access – only £15 per year!
Subscribe
Already a subscriber? Sign in below.