From opera to the Can-Can, introduce your class to the delights of classical music with these fun-filled ideas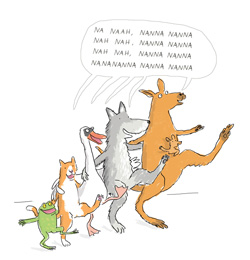 My First Classical Music Book by Genevieve Helsby, illustrated by Jason Chapman (Naxos Books, ISBN 9781843791188) is designed to introduce the wonderful world of classical music to young children. While this is the perfect age for children to explore music, many adults lack the tools to help children do this.
Condensing this rich and multifaceted topic into one small book and CD was a big challenge. Listening is an integral part of the book, and makes it a well-rounded resource for classroom use.
Where do you hear music?
Ask the children to think of all the different places they hear music, and write their ideas on the board. Point out that music can help to create images in our minds, which is why it is used on television and in films. Tell the children to close their eyes and imagine they are in the cinema. Then play the extract from Gustav Holst's 'Mars, the Bringer of War' from The Planets (available below).
Log in to your account to read