A selection of books suitable for engaging boys readers…
The Parliament of Blood by Justin Richards (Faber and Faber, £6.99 PB)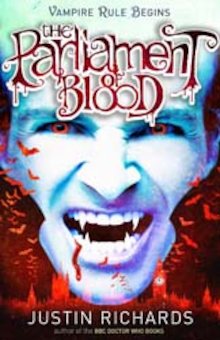 I'm a sucker (pun intended) for vampire stories and this one has pretty much everything any fan of fangs could wish for. A great baddie, an evocative Victorian setting, biting dialogue and a characterful band of heroes all make this a very rewarding reading experience. The opening really gets you hooked in, with an Egyptian mummy rising from the dead.
It's quite a sophisticated read, with various references to Ancient Egypt and Victorian London. Most competent readers, who love stories with a dash of mystery and adventure, will love getting their teeth into it.
Suitable for: boys; girls; older readers; more able readers.
Skulduggery Pleasant: The Faceless Ones by Derek Landy (HarperCollins, £12.99 HB)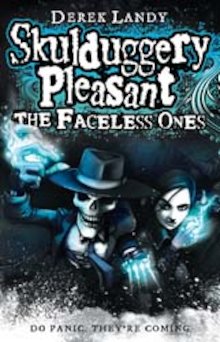 Derek Landy is a genius, and the latest Skulduggery Pleasant story is probably the best yet. It's incredible that books with a skeleton as their hero can be so full of life. The Faceless Ones is a rip-roaring adventure full of the usual zippy dialogue, black humour, evil characters and gripping plot lines. This one has the added tease of a cliffhanger ending. Any child into fantasy books with a good dose of comedy won't be disappointed.
Subscribers can access activities based on the first Skulduggery Plesant plus an interview with Derek Landy.
Log in to your account to read