This leaflet offers four ancient tales, some of which suggest that Africa was where fables – stories of wisdom and justice based in the animal world – may have originated. Children can explore similarities with Aesop's fables or with the Brer Rabbit and Anansi stories taken by African slaves to the New World.
These teachers' notes accompany the PRINT ONLY guided reading leaflet in Literacy Time PLUS Ages 9 to 11, May 2009.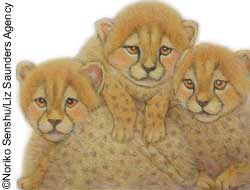 Before reading
Ask the children to explain what a paragraph is and how they can spot one. Encourage them to look for indenting, connectives to link sentences and adverbial phrases.
Look at the titles. Can they think of other stories that have similar titles? Discuss these and their features. Why were traditional stories originally told and passed down from generation to generation? Is it important to keep passing traditional stories on? Why?
During reading
Log in to your account to read
Reviews
You need to be signed in to place a review.