The text of this riddle story is accompanied by an audio version by the author, Taffy Thomas. It provides the opportunity to evaluate the ways in which a storyteller presents a story, comparing the spoken and written versions, and to challenge the children to improve their own reading.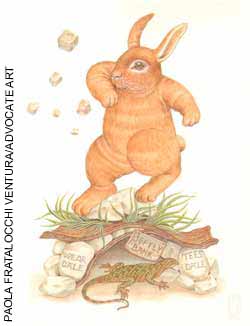 Shared teaching and learning
Before reading
Explain that you are going to listen to a storyteller performing a folk tale. The children will be able to read the text and there will be differences between the spoken and written versions.
Which story types have you already met? Can the children name any folk tales? What characters might they encounter? (Folk tales often explore legends/beliefs linked to a particular locality and feature magical creatures.)
Discuss ideas about fairies. What do they look and sound like? Are they dangerous?
Shared reading
Read the story together up to where the farmer decides to visit the gypsy woman. Predict what will happen next. How will the gypsy help? Now listen to Taffy Thomas' version to this point. Discuss the differences between his performance and your reading.
Read the rest of the story together, improving expression and using some of Taffy's techniques. Compare the gypsy's advice with the children's predictions. Stop reading after the riddles and ask for solutions.
Discuss the fairies' reasons for capturing people.
Log in to your account to read