Read a selection of reviews of children's fantasy books.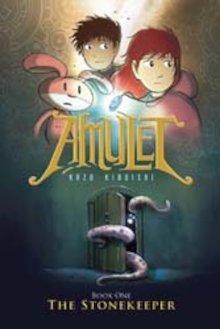 The Stonekeeper: Amulet by Kazu Kibuishi (Scholastic, £7.99 PB)
After their father's death, Emily, Navin and their mum move into an immensely spooky ancestral home. When their mum is kidnapped by tentacled beasts, the children follow her into an astonishing underground world…
This is the first graphic novel I've properly read right through – and I was impressed! The characters, robots and creatures are convincingly illustrated, with the exception of the mother who is rather squished looking. The writing, though of necessity, sparse, is good. But it is the settings that really did it for me. The kind of fantasy landscapes, so easy to mangle with words, come across fabulously in the artwork. Bring on Book Two!
Suitable for: girls; boys; 9-11 year olds; reluctant readers; more able readers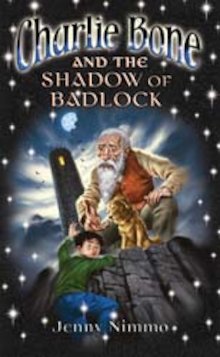 Charlie Bone and the Shadow of Badlock by Jenny Nimmo (Egmont, £5.99 PB)
This is the latest in the Charlie Bone series. The idea of a boy who can enter photos and paintings is a great one, and his hometown is a wonderful mishmash of ordinary and magical shops and houses. This time, Charlie is dragged into the grim world of Badlock where his ancestor, the giant Otus, is being kept captive by the evil Count Harken. And at Bloor's Academy, magic skulduggery is being planned. A rich offering of characters and settings – it made me want to go and read the earlier books as well!
Suitable for: girls; boys; 9-11 year olds; more able readers
Log in to your account to read