This poetry leaflet provides a range of modern and classic verse on a colour theme by poets including Berlie Doherty, Brenda Williams, Christina Rossetti and Colin West.
These teachers' notes accompany the Guided reading leaflet in Literacy Time PLUS Ages 5 to 7 November 2008.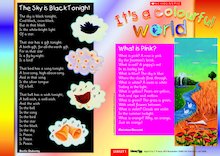 The structures and techniques used by the poets in this leaflet vary, but each poem can be read independently by children with a sound grasp of phonics. Some of the poems will be easily understood by children on the first reading, but others may need further analysis and discussion to help understand the imagery and metaphor.
The poems' structures are simple, but the punctuation used in some of the poems, such as hyphens, dashes and colons may be unfamiliar to the children and can generate discussion.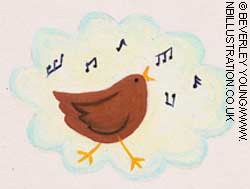 Log in to your account to read
Published 30 October 2008
Reviews
You need to be signed in to place a review.