Author of the new comedy-horror series, Scream Street, reviews a selection of spooky reads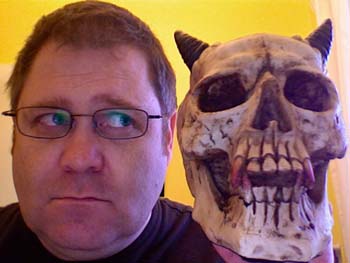 Monster Makers: Electrotaur and Slashermite by Ali Sparkes (Scholastic, £3.99 PB)

My top choice is the first adventure in Ali Sparkes' fast-paced Monster Makers series. Once I started reading, I just had to keep turning the pages, eager to get to the explosive finale. Brothers, Jack and Lewis, invent an imaginary world and set about drawing the Taurs that live there: bizarre monsters with strange names and incredible powers. However, when magical Welsh mead is spilled over the drawings, the boys' lives are turned upside down as their Taurs spring to life!
Now Jack and Lewis have to hide Slashermite – a creature that shreds everything it touches – and Electrotaur – an electricity-guzzling giant – from both their mum and the police, while helping their aunt to save her home from a greedy land developer. Exciting stuff!
Suitable for: boys; girls; younger readers; reluctant readers; more able readers; reading aloud
Milrose Munce and the Den of Professional Help by Douglas Anthony Cooper (Quercus, £6.99 PB)

I can honestly say that I haven't read a book quite as unusual as this one for a very long time! Bored genius, Milrose Munce, thinks that he is the only person at school who can see and talk to the ghosts of former children – until he meets the fascinating and very much alive Arabella.
The flame of kindred spirit is quickly snuffed out when the pair are judged as needing Professional Help and confined to a secure, hidden dormitory to be cured by creepy therapist, Massimo Natica. But it isn't long before a bizarre escape plan begins to hatch…
Log in to your account to read
Reviews