Encourage your child's love of reading to take flight with our Around the World Reading Challenge. As your child explores four continents – The Americas, Europe, Africa and Asia – they will develop their geographical and cultural knowledge as they enjoy reading some of our recommended titles.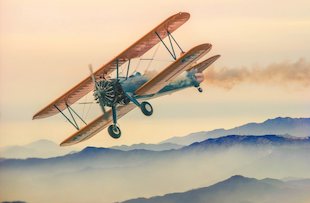 Introduction
During this challenge your child will read books from four different continents, completing record and activity sheets as they go and compiling them into a log book. If they complete all four stages they can earn a certificate celebrating their journey.
Use the world map to plot your child's journey around the world with them. Help them to read the place names, talk about the climate in different parts of the world and find out what they already know. As your child explores four continents through reading books about or from that part of the world, they will travel from place to place in their imaginary aeroplane and set up camp wherever they might land. As your child reads a book from each region, they can stick an aeroplane cut-out onto the map to show where they have travelled.
Log in to your account to read
Published 26 July 2022
Reviews
You need to be signed in to place a review.