Shape poems provide the opportunity to focus on one subject in depth, using the senses, creating similes, and considering alliteration and powerful vocabulary. The results provide ideal material for display. This shape poem, by Moira Andrew, follows the patterns footprints might make in the snow. An actual footprint, perhaps from a wellington boot, would be useful for this lesson.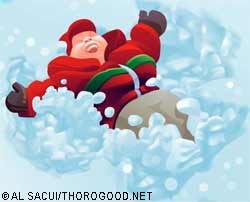 Shared learning and teaching
Before reading
List the different poetry forms the children know – eg, acrostic, nursery rhymes, alphabet poems, prayers or limericks. Can they define what a shape poem is?
Discuss the title. Why is trudging more effective than walking? Think of other synonyms for walking.
Shared reading
Read the poem and discuss how the author has created the shape. (The length of the words and their position.) Use a wellington to make footprints in sand or using paint.
Explain that footsteps is a compound word. Find other examples in the poem.
Identify the adjectives in the poem. Which adjectives would the children choose to describe snow to create the atmosphere of a snowy day?
Log in to your account to read