Kew Gardens launches search for the new Darwin
Royal Botanic Garden, Kew (RBG Kew), is on the look out to find the next Charles Darwin!
To coincide with the 200th anniversary (2009) of Charles Darwin's birth, RBG Kew has teamed up with the Wellcome Trust to create The Great Plant Hunt, an innovative project that aims to get primary school children out and about and excited by nature.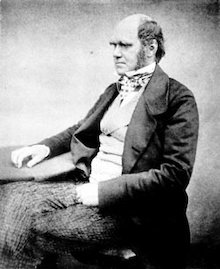 The Great Plant Hunt promises to offer Key Stages 1-2 children hands-on experience of what it's like to be a plant hunter, working with Kew's scientists who play a vital role in saving our natural world heritage.
In March 2009, RBG Kew will be sending the UK's 22,000 primary schools a treasure chest full of free resources to be used in the classroom, online and in the great outdoors. The free resources are clearly mapped to the primary science curriculum and include fun activities for Years 1-6.
With exciting missions to discover plants in the wild (from the school playing fields to weeds growing in the cracks in the pavement!) The Great Plant Hunt also gives children the chance to be part of the UK's biggest ever school science project.
They will be invited to take part in a unique experiment to help Kew's Millennium Seed Bank build the world's largest collection of seeds from a single species
Teachers are invited to register their interest in the project.
RBG Kew's Professor Angela McFarlane comments: 'This is tremendously exciting stuff! It's kids doing real science in a fun and accessible way. People often forget how young Charles Darwin was when he set out for foreign shores on the Beagle. We all know him as this bearded old man but in actual fact he was a mere stripling of 22 when he started his travels overseas.
'As the world wakes up to the tremendous responsibility we all share to protect this incredible planet of ours, we hope The Great Plant Hunt will introduce the nation's children to a lifetime of caring for the natural world. Who knows, we may find the next Darwin!'
Published 5 July 2008
Reviews
You need to be signed in to place a review.