Poster 1 is presented as a newspaper report about the theft of a diamond. It displays typical newspaper features and illustrates the report style of writing. The same news story is also presented as a television news broadcast in On-screen resource 1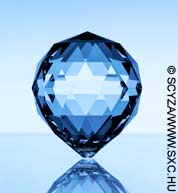 Shared learning and teaching
Before reading
Discuss what makes 'news'. Who reads a newspaper or watches the news in the children's families? What sorts of events are reported in them? Share ideas about why news is interesting, and what makes people want to read it. List features of newspapers that children read.
Shared reading
Introduce the poster, listing features – eg, headlines, sub-headings, columns, photographs and captions.
Use the headline to predict the content of the story.
Invite children to read paragraphs, emphasising use of context for decoding unfamiliar words.
Analyse the story under headings of Who? What? When? Why? and Where? Ask the children to make notes on the activity sheet as you share ideas.
Log in to your account to read