We've teamed up with Yellow Door to bring you a mini series of some exciting nursery rhyme interactive resources and activities for the children to enjoy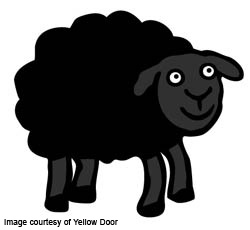 It is difficult to imagine a childhood without nursery rhymes. Used to soothe, entertain and educate babies and young children, they form an integral and important part of our cultural heritage, and are central to children's language development.
The sharing of rhymes in the company of an enthusiastic adult, both at home and in a childcare setting, develops a positive attitude towards communication and teaches children that sharing spoken or written texts is deeply pleasurable. Once learned, a child can take their nursery rhyme with them wherever they go – a small piece of poetry whenever and wherever they need it.
In this first article, Helen Bromley explores ideas for talking about wool and the number three, as well as musical activities and playing with the rhyme.
1. Enjoy the rhyme
Use the song with the whole group for the children to sing along to. Alternatively, sing the song in two parts, with one group singing the question and the other group singing the answer. Provide a range of percussion instruments for the children to compose their own accompaniments to the song.
Talk about any words in the rhyme that the children are unfamiliar with, such as 'master' and 'dame'. If appropriate, explore other rhymes with a master and a dame, such as 'Cock-a-doodle-doo! My Dame has Lost Her Shoe'.
Log in to your account to read