Use of questioning is key in promoting cognitive development and thinking. It provides the opportunity for children to explore their own ideas and opinions, to discover things for themselves.
An important aspect of questioning is to assist in stimulating the thought processes, encourage language development and decision making in the infant mind.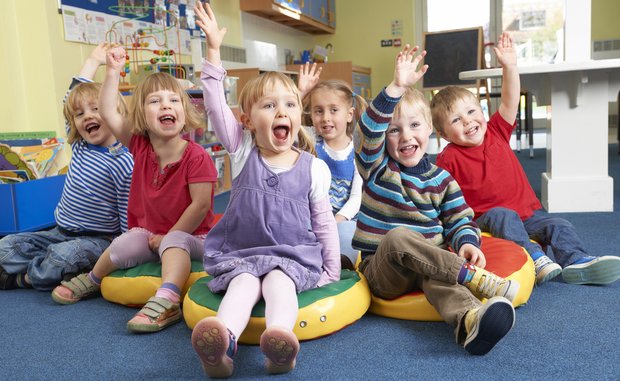 Questioning enables the practitioner to focus a child's interest and attention on a given task. If used appropriately, it can be an effective strategy in developing ideas further. Well-planned activities, alongside thoughtful questions which should be planned for, provide a prompt and help to structure communication and thinking. As the practitioner develops confidence in their use of questioning, spontaneity in the use of questioning will occur, especially in child initiated play .
Questioning can also develop the essential relationships within a setting between adult and children, as children see that adults are willing and prepared to engage with them based on different ideas. All this will promote the development of confidence and self esteem. These are key elements within Development Matters.
Open-ended and closed questions
There are two main types of questioning: open-ended and closed. The former encourages more detailed responses to given situations and widens the opportunity for exploration of thought and ideas. Open questions are likely to start with 'why, who, how, what, when, where' and encourage longer answers. Closed questions produce a definitive yes/no or one word answer/short phrase answer and are likely to start with 'did, do, will, have'.
Closed questions can help to start a discussion but the use of open-ended questions develops exploration. The key component here is how the adult uses talk to develop ideas further and enables children to discover things for themselves through self exploration. If an adult uses too many closed questions requiring one word answers, then the child may become dependent on the adult for the whole of the learning experiences and may not develop the ability to discover things for themselves.
It is important to note, however, that closed questions have their place. They can be used as a stepping stone to commence communication processes. Use of questioning is only good if adults follow up an idea by allowing the children to find out for themselves.
Log in to your account to read