We live in a digital world filled with many great opportunities but also with significant difficulties that have an impact on our lives. It is therefore critical for adults and children to be resilient so that they're more able to cope in the world we live in today.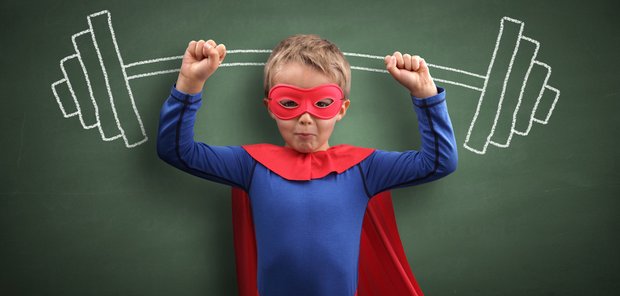 Although it's crucial for children to develop resilience, traditionally not much time has been spent supporting them to build these skills at school because the main focus is on academics. The problem with this approach is that this non-academic area is the foundation to successful learning and development.
A 2014 report called the 'Character and Resilience Manifesto' highlighted that schools are not preparing children to cope with life by supporting them to develop attributes such as self-belief, character, and grit. These 'soft skills' are the ones that lead to 'hard' results because life chances and the ability for children to reach their potential goes beyond test scores and academics. As the report says:
There is a growing body of research linking social mobility to social and emotional skills, which range from empathy and the ability to make and maintain relationships to application, mental toughness, delayed gratification and self-control. These research findings all point to the same conclusion: character counts. People who overcome adversity and realise their full potential tend to exhibit many of these traits. In simple terms, these traits can be thought of as a belief in one's ability to achieve, an understanding of the relationship between effort and reward, the patience to pursue long-term goals, the perseverance to stick with the task at hand, and the ability to bounce back from life's inevitable setbacks. These various attributes all fall under the broad heading of "Character and Resilience."




Foreword by Baroness Claire Tyler, Character and Resilience Manifesto, 2014
Fortunately, there's now a call to action to make resilience part of a school's core focus. What this means is that helping children to develop the skills needed to bounce back from adversity needs to be as important as raising academic achievement. So much so that Ofsted has been asked to build 'Character and Resilience' measures into its inspection framework. This shift has been supported by politicians, the Confederation of British Industry (CBI), and the government's social mobility adviser.
What does being resilient mean?
'Bouncing back' from adversity means that you need to be adaptable and to problem-solve when you find yourself in difficult situations. You need to know how to spot when things can go wrong and to use what you know to make things better. You need to be self-aware and to feel connected to others, building strong relationships that have caring for others at their core. When facing tough times, you need to feel confident and able to find solutions, and to remain optimistic.
Subscriber-only content
Scholastic Resource Bank: Primary - subscribe today!
Over 6,000 primary activities, lesson ideas and resources
Perfect for anyone working with children from 5 to 11 years old
Unlimited access – only £15 per year!
Subscribe
Already a subscriber? Sign in below.