Welcome to the website for 100 Lessons Planning Guide for Music.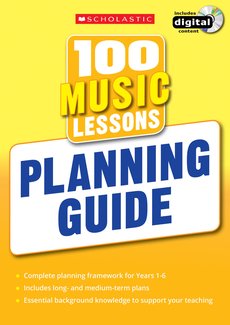 The 100s Planning Guides are designed to support teachers through this important time of curriculum change. The Music title offers:
Long-term planning
Overview of progression
Medium-term planning grids
Background knowledge
Read the full Music programme of study .
This supporting web site offers 12 specially-written lessons to help you start teaching the new Music curriculum. They link directly to the medium-term planning grids in the Music Planning Guide. In addition, this supporting website offers some supporting resources and activities taken from Child Education , an online resource bank featuring over 6000 primary lesson plans and activities.
For information about all of our Planning Guides, click here .
Lessons
Log in to your account to read
Reviews
You need to be signed in to place a review.