You've got your degree and you're now ready to teach – congratulations! However, as a newly-qualified teacher you maybe feeling a bit nervous about putting everything you've learned into practice, so we're here to make your first steps easy
15 ways to shine in your first year
Start off on the right foot with this essential advice every NQT should know
Now the training is over, it's time to teach – in the real world. All that training may seem like a distant memory. From placements to paperwork, to finding your first job and establishing yourself with a class, this definitive guide will help you lead a successful first year in teaching.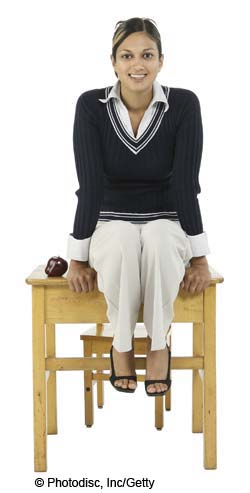 Teaching practice
1 Join the students' section of a union or association. This will give you full legal cover if a child who has an accident makes an accusation against you. It is never wise to be alone with a child because, if they ever accuse you of anything, you have no witness. If you have to reprimand children, always stand back from them and do not touch them. A touch or tap can easily be misrepresented as a smack.
2 Look through the professional standards before you start
and work out which you can fulfil during the placement. Lots can be done during the course of your everyday planning and teaching. Try to complete one or two per week.
3 When you observe lessons, make notes on how the teacher:
manages the children' behaviour – prevents children from disrupting, and encourages the reluctant and less able to join in
makes the lesson interesting
uses questions to get the children thinking
organises lots of equipment
provides for the children who have learning difficulties or English as an additional language
guides children to find things out for themselves.
Log in to your account to read