Find out about the Raspberry Pi, a low-tech and affordable piece of hardware designed to encourage young people to learn about computer coding.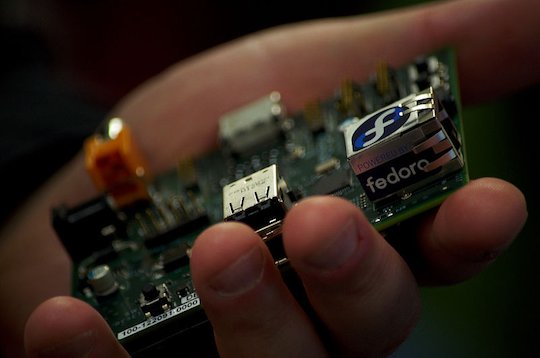 Image by Jared Smith, via Wikimedia Commons
There is little to suggest that within the new draft Primary programmes of study that there is much that is new. We seem to be harking back to a golden age of reciting times tables, learning poems by heart and preparing for our grammar tests. But there is one aspect that suggests that something old might be about to have a 21st Century revamp – computer coding.
When I was young I forldly typed code into my ZX Spectrum. Even if it crashed there was huge satisfaction in seeing the lines of code filling the screen. This often involved copying game codes and then tweaking it to make it my own by changing colours, adding different characters or renaming existing elements (my brother always renamed the 'boss baddy' after me, I'm not sure why…) It was fun and kept up busy. This was a golden age of coding that has gone on to serve the UK well. Companies such as ARM now design chips that are used in most mobile devices including the iPhone and iPad. British coders designed the internet and designed the first economy home computers. But in recent years England has been left well behind the rest of the world when it comes to this important and, frankly, lucrative part of business.
In January Michael Gove announced a renewed emphasis on IT within schools. To kickstart this, he removed the current standards and effectively said that schools could have a creative free reign over the subject for the next two years. However, what he did say was that there will be emphasis on coding.
Log in to your account to read