The latest edition in the Literacy Time PLUS series of How to… posters covers punctuating and setting out dialogue correctly. It gives examples of different styles of dialogue used in both fiction and non-fiction and contains plenty of tips for ensuring children use dialogue effectively.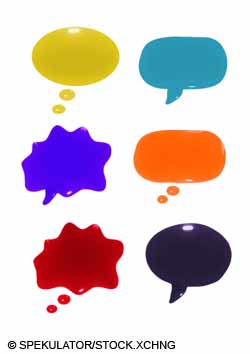 Shared learning and teaching
Before reading
Show the quote from Alice's Adventures in Wonderland. Allow the children to discuss this idea with a partner or in a small group before collating ideas and drawing conclusions as to the importance of dialogue in texts.
Do writers only use dialogue in stories? Brainstorm different texts in which dialogue is used – graphic novels and comics, quotations, direct and reported speech in newspapers, etc.
Sharing the resource
Show the complete poster. What is the purpose? Who is the intended audience? How has the writer ensured the reader can navigate the text easily? What is the purpose of the sub-headings, different fonts, brackets, ellipses, dashes and bold print? How effective is the layout? Discuss these elements as a whole class or let the children talk in pairs then feed back.
Discuss the reasons for using dialogue – eg, comic and dramatic effects. Show examples of types of use – eg, the Grand High Witch in Roald Dahl's The Witches has both comic lines and dramatic speeches.
Log in to your account to read