Discover how easy it is to run a successful language day in your school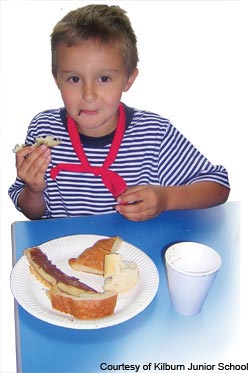 French food was an area which required extensive study!
For Pat Wongsam, headteacher of Kilburn Junior School, teaching French is all about fun, food and fashion! Here she tells Junior Education PLUS how her school ran a language day for Years 3-6…
'In a school of Francophiles, teaching French was the obvious choice when deciding how to fulfil our MFL entitlement. As we discovered, to fully embrace language teaching, you need staff who are not only comfortable with speaking a foreign language, but who are also passionate about it. For those who were less confident, it was important to find resources that fully supported teaching and learning, for pronunciation, lesson plans and activities. This helped to take pressure away from our teachers as far as possible.
Log in to your account to read