Negative playtime experiences can hamper some children's school experience, but playtimes can also enrich a child's social and emotional learning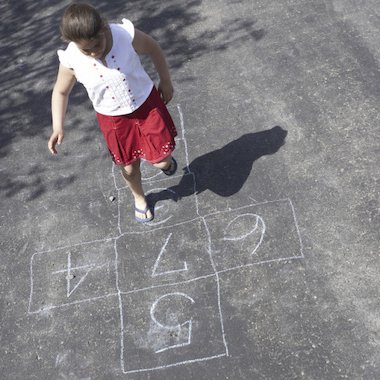 Some children long for playtimes at school. A time to play with their friends, to tear around at will, free from the confines of the classroom. For others, it's the aspect of school life that they dread most. Often for the youngest children, playgrounds can appear terrifyingly huge and the amount of children vastly overwhelming.
Children's play expert, Jenny Mosley, explains why some children find playtimes such a challenge: 'Suddenly, the physical boundaries of being indoors have been removed, the class teacher is nowhere to be seen and the classroom rules have been left far behind. Friendship issues can be magnified when children are energetically involved in games, and isolation can feel like a real threat.'
Teachers are sometimes so frantically busy that playtimes can be overlooked. While we meticulously plan for so much of our day, any organisation that does occur for playtimes is often unscheduled and based on commotions and disagreements that arise. Yet consider this: primary schoolchildren spend almost one and a half hours, that's 25 per cent of their school day, on the playground.
One big problem of this is that it can have a huge impact on learning. Jenny says: 'A stressful lunchtime for a child can greatly affect their ability to work and participate in the afternoon.' If a child has had a hard time outside they're in what psychologists refer to as a 'reptilian state'. Perhaps there's been an argument over a football, or name-calling that went too far. Such everyday occurrences leave children in a state of stress where they can't focus, apply themselves or learn.
So, thinking carefully about playtimes is not something extra for teachers to do, it's essential for helping children to best access education. While we may plan fastidiously the most remarkable of lessons, it'll be purposeless if the children aren't in a fit state to learn.
Positive playtimes
Like any new system in a school, changes to your playtime rules and rituals should be carefully planned and discussed as a whole school. This includes all of the staff and can include children in the form of a school council, or else through circle-time discussions.
Jenny defines these specific areas as being those most needed to be addressed:
lunchtimes and playtime policies and anti-bullying policies;
playtime safety guidelines;
incentives and sanctions;
playground zoning in order to create spaces for different types of play;
other initiatives, for instance: 'friendship stops', 'football parliaments', 'playground friends', 'craze of the week' and 'playground taskforce'.
Member-only content
Scholastic Resource Bank: Primary - join today!
Over 6,000 primary activities, lesson ideas and resources
Perfect for anyone working with children from 5 to 11 years old
Unlimited access from just £1.25 per month
Join now
Already a member? Sign in below.
Reviews