With Valentine's Day just around the corner, encourage children to celebrate those closest to them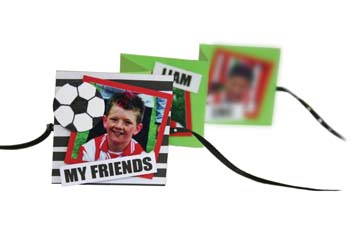 'My friends' mini album
This concertina album is a lovely way for children to celebrate their friends, family or even their pets or hobbies. A cross-curricular link can be made with ICT, with the use of digital cameras and printers.
You will need: white, red and green thin card; white thick card; photos; patterned paper; ribbon; ruler; scissors; pencil; coloured pencils and glue.
Skills: cutting, measuring, drawing, glueing
Cut a strip of green card 5cm wide and 30cm long. Mark every 5cm along the length, and fold to make a concertina.
Trim seven photos into 3cm squares. Mount some on to slightly larger squares of red card.
Log in to your account to read